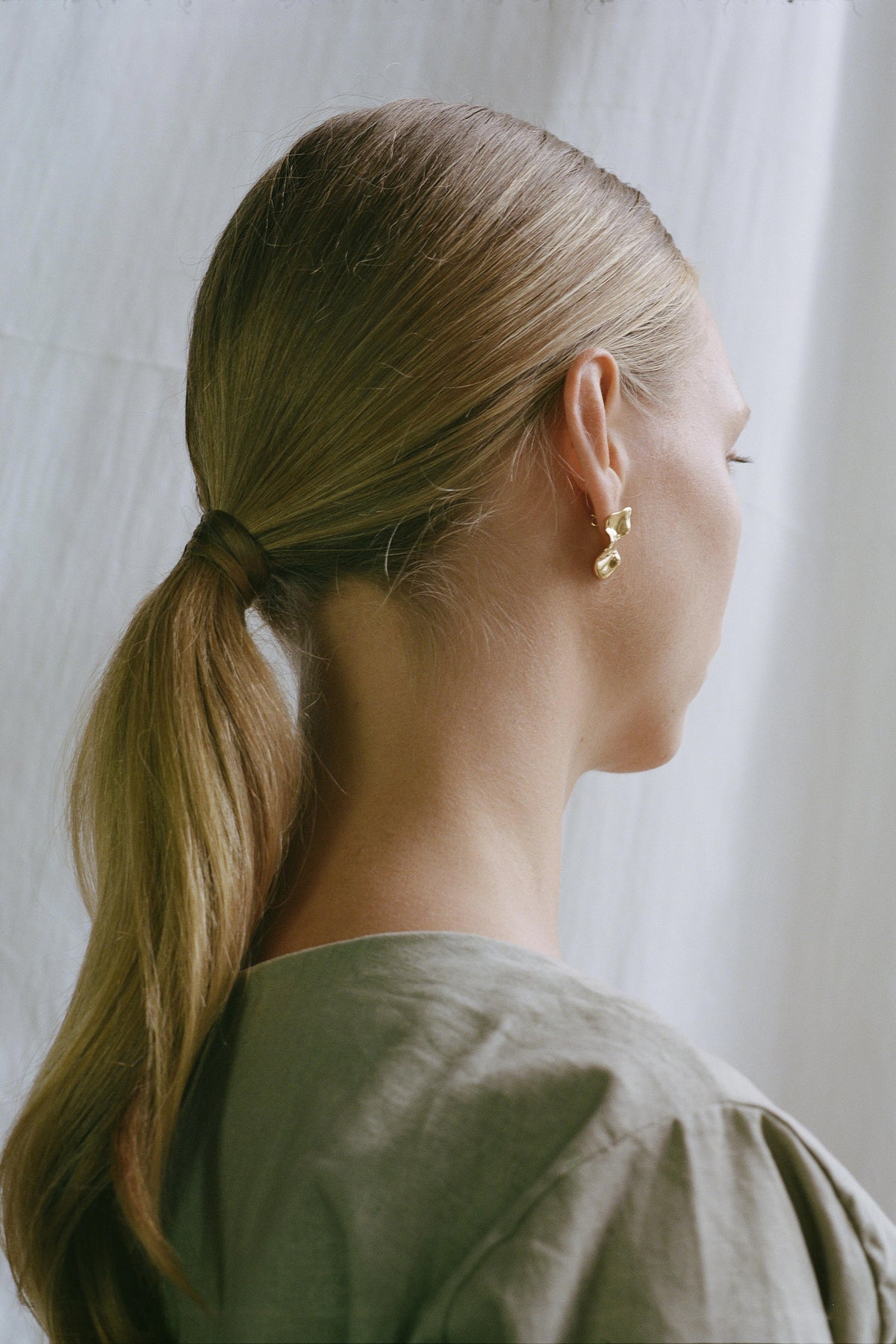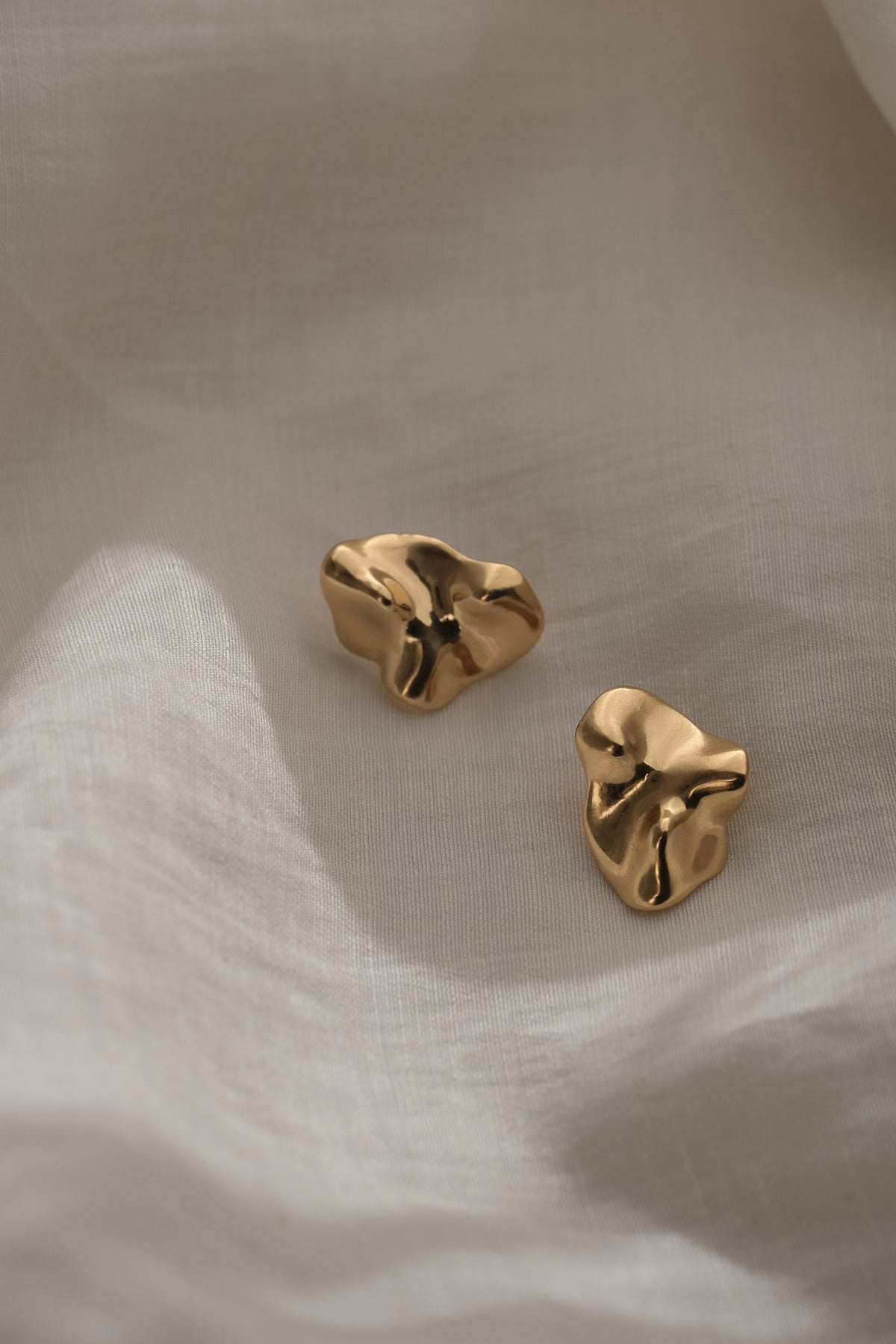 MOA earrings 18k gold
Through heights and depths, curvature and fall. Accompanied by constant erosion, the form finds its way into the unknown. Floating and free.
Our 18k gold jewelry is custom made for your order. The delivery time is around two weeks.
Sustainable materials

18k (750) recycled yellow gold
we use recycled gold from electronic and industrial waste or RJC Chain of Custody certified gold
Local production
designed and polished in our studio in Basel

cast in Switzerland in a family-owned atelier, member of the Responsible Jewelry Council (RJC)
Dimension and finish
~2.5 cm

length

Die Formgebung des rechten und linken Ohrrings ist bewusst etwas unterschiedlich gestaltet

natural shiny surface
From the sketch to the wax model to the finished piece, we create timeless jewelry by hand, using sustainable materials.